The Price of Business Digital Network has a new series of outstanding commentaries from thought leaders.  This is one in that series.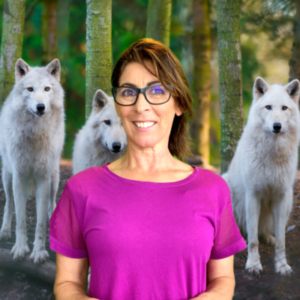 Rommie Buhler
 Communicating with animals has been the way of our ancient cultures forever, but not so in this modern world. While every human on the planet is wired to communicate intuitively with the natural world, few have nurtured this skill we have within us. You are the greatest influence on your animals' life and now more than ever they need you to understand them – their strange behaviours, sadnesses, eating disorders, sicknesses, injuries and performance issues, etc in a way they can live a life of exceptional health, happiness and meaning. Only when we can hear them, can we truly help them
Bio:
Animals need us more than ever and they need us in a way we can help them live more fulfilling, healthy, happy and meaningful lives. We as humans are crucial to their health and wellbeing and one of the problems is we don't know what we don't know. We bring animals into our homes with very little education on how to best care for and serve them. I see my role in being the conduit between animals and people is to educate the people in how to consciously and proactively participate in their pets and animals' wellness. To share with them what they need to know about their animals, what possibilities are available to care for their health, how to help them live healthier and longer lives, etc. A fluid discussion that touches into how people can better care for their animal family members. Because people that have animals LOVE them, unfortunately love doesn't always equate to best possible care. She works globally, but lives on the east coast of Australia as an Animal Communicator, Missing Animals Investigator, Medical Intuitive and Animal Energy Healer. Rommie also runs online and in person courses in Animal Communication, Missing Animals Investigation and Intuitive Development. She is also the TV Show Host of the web TV show, the ANIMALS' TELEVISION show. A show designed to be educational, inspiring and entertaining to help the welfare of all animals domestic and wild.
LISTEN TO THE INTERVIEW IN ITS ENTIRETY HERE: